Corse sfrenate ci aspettano
Dopo tanta attesa è finalmente arrivato il momento. Electronic Arts ha infatti annunciato ufficialmente una data di uscita per Need For Speed World, titolo di corse esclusivamente on-line e per Pc. Le caratteristiche principali di questo titolo sviluppato da Black Box stanno nel gameplay, una sorta di ibrido tra un normale videogame di corse ed un RPG grazie alla presenza dell'esperienza e della personalizzazione dei veicoli.
Da quanto rivelato sarà inoltre possibile effettuare la prenotazione di Need For Speed World Starter Pack che permetterà al giocatore di usufruire del gioco già dal 20 Luglio 2010, di ricevere veicoli esclusivi, il doppio dell'esperienza, la possibilità di riservarsi il nickname ed infine avere permanentemente lo status di VIP.
Ecco il comunicato ufficiale:
NEED FOR SPEED WORLD BRINGS MMO RACING TO THE MASSES ON JULY 27
Pre-Order Now for Early Access and Challenge the World to Become the Top Street Racer
"Guildford, UK – July 20, 2010 – Black Box, an Electronic Arts Inc. studio (NASDAQ:ERTS), today announced that Need for SpeedTM World, the massively multiplayer online action racing game, is available for digital download on July 27 for the PC. Need for Speed World combines the rush of illicit street racing, deep RPG style progression and vehicle customization into an immersive, socially-connected Need for Speed experience. Players can compete against any one of their friends, family or pick from thousands of top ranked players to challenge in intense online battles and police pursuits across 150 miles of sprawling open world. 
Players can pre-order the Need for Speed World Starter Pack* today to gain early access to the game on July 20. Gamers will also unlock exclusive cars, earn double XP, reserve their driver names and have VIP status permanently displayed in their driver profile before the game officially launches. 
On July 20, the Need for Speed World Starter Pack will be available for £14.99. The Starter Pack includes a credit for £14.99 worth of SpeedBoost (the in-game currency), full access up to level 50 and a bundled assortment of power-ups including Nitrous and Traffic Magnet to help players get started. Players can also purchase additional items like power-ups, double XP periods and even rental cars starting at just a few cents.** A free client download of Need for Speed World will also be available at world.needforspeed.com to give gamers a sample of the intense street-racing action with access to all races, pursuits and career progression up to level 10. 
Need for Speed World is being developed by Black Box, an Electronic Arts studio and is available on the PC. More information and details on the game can be found at world.needforspeed.com or follow us on Twitter at NeedforSpeed. Press can download assets at http://info.ea.co.uk".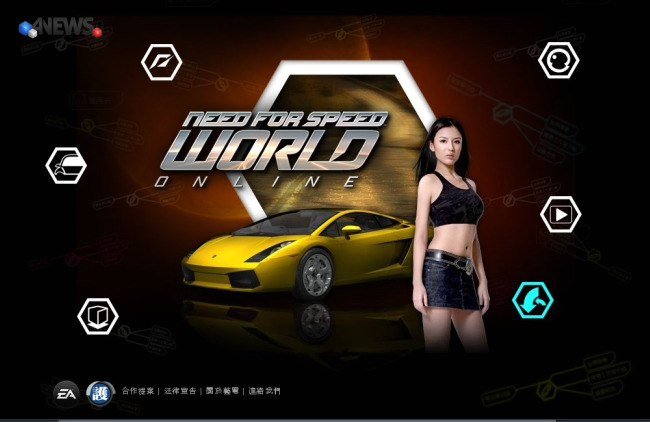 Da quanto appreso dal comunicato Need For Speed World è disponibile tramite prenotazione da ieri 20 Luglio 2010 al prezzo di circa 18 euro; per chi invece vorrà aspettare la data di uscita sarà disponibile tramite il download digitale a partire dal 27 Luglio 2010 allo stesso prezzo. Buon divertimento.
Seguici sui nostri social media